Giving Perfection to Kitchen & Bath Remodeling!
Kitchen & Bath Remodeling in Bucks County PA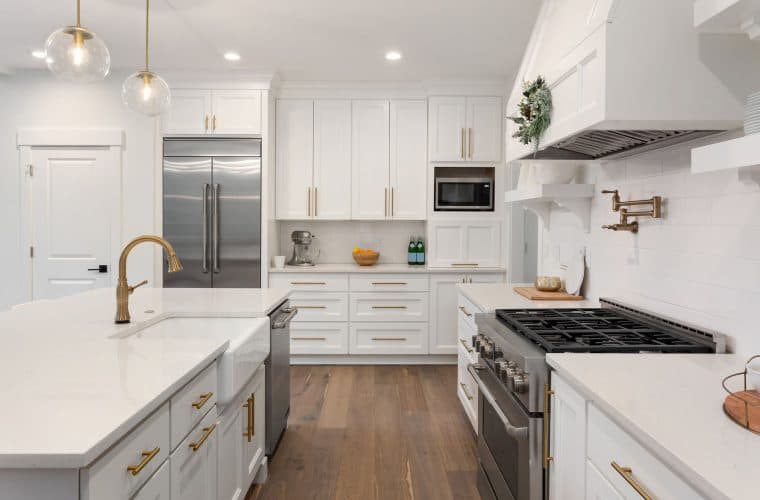 Start To Finish Kitchen & Bath Remodeling in Bucks County PA
We have the right expertise for perfectly upgrading your kitchen and bathroom. Right from the designs of cabinets, and fixtures to paint jobs and décor, our experts deliver one hundred percent customer satisfaction. Talk to us with your raw ideas and we will give them reality. If you aren't sure of what remodeling design would suit the best for your kitchen and bath, you can check our design gallery. You will find a wide variety of kitchen and bath décor and interior designs to make the finest selection. We provide a variety of interior design categories ranging from classic, modern, traditional, and many more to suit your needs.
How do you wish to use your kitchen? This is the first question we ask our customers in Bucks county because it plays the biggest role in helping you create a design you'll love. Would you be holding parties at home for friends and family with food served in the kitchen? Do you like to dine in the kitchen with your family? If that is so, a spacious design for the kitchen would work here.
On the other hand, if you don't find so much time to spend in the kitchen, or maybe it is your tight schedule where dining in the kitchen won't matter? Then a simpler kitchen remodel with modern fixtures would suffice the objective renovation here.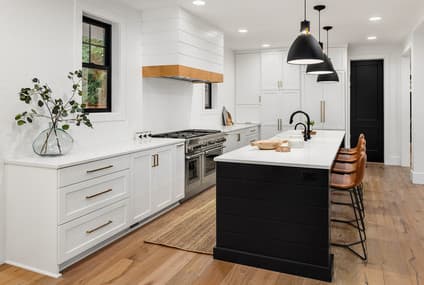 Why Renovate Kitchen & Bathroom?
Kitchen and bathroom renovations can be a great way to update your home in Bucks County, but it's important to remember that these rooms are for more than just cooking and taking showers. These rooms are used a lot; you'll spend lots of time in your kitchen cooking and eating meals with your family. Make sure that the layout of your kitchen and bathroom works well for you.
The layout is an important part of remodeling a kitchen or bathroom. Consider where you will be cooking and eating, as well as how you will access your appliances. You'll also want to think about how you will organize your bathroom supplies. Think about how you will store your toiletries, and where you will put your towels.