Quality Kitchen Renovation in Bucks County PA
You can trust Bucks Renovations to build your dream kitchen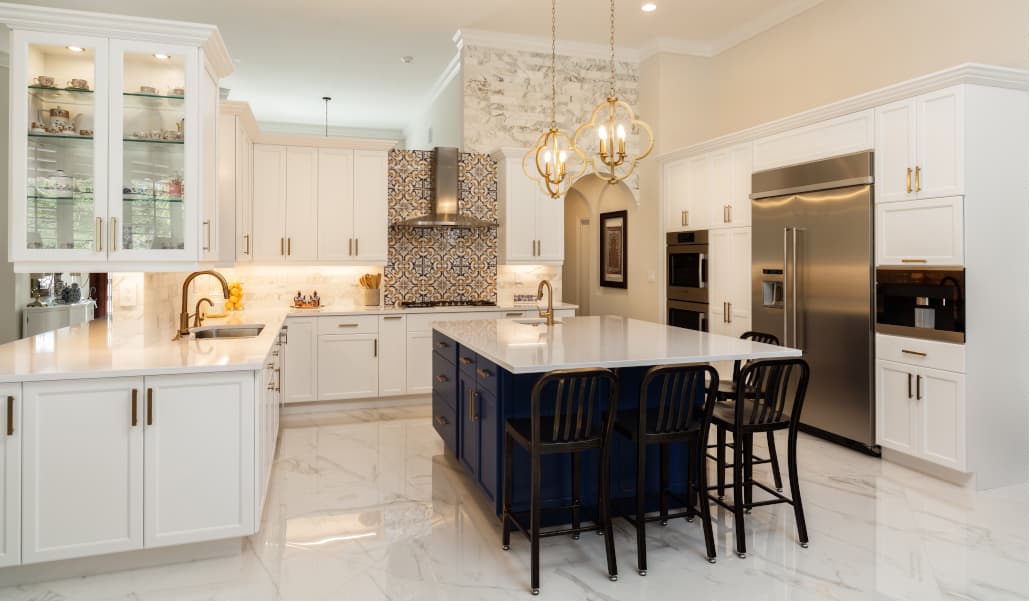 Let Bucks Renovations Build a Kitchen That Works for You!
There are many different styles of kitchens and bathrooms to choose from to remodel your home, so it's important to find one that will meet your needs and lifestyle. For example, if you want to have a separate space for preparing food, you may want to choose an island. If you're a busy mom, you may want to choose a kitchen with plenty of counter space and storage. If you big kitchen bucks countyhave a home office, you may want a kitchen with space for a table and chairs. Whatever your style, make sure to take the time to explore different kitchen and bathroom remodels.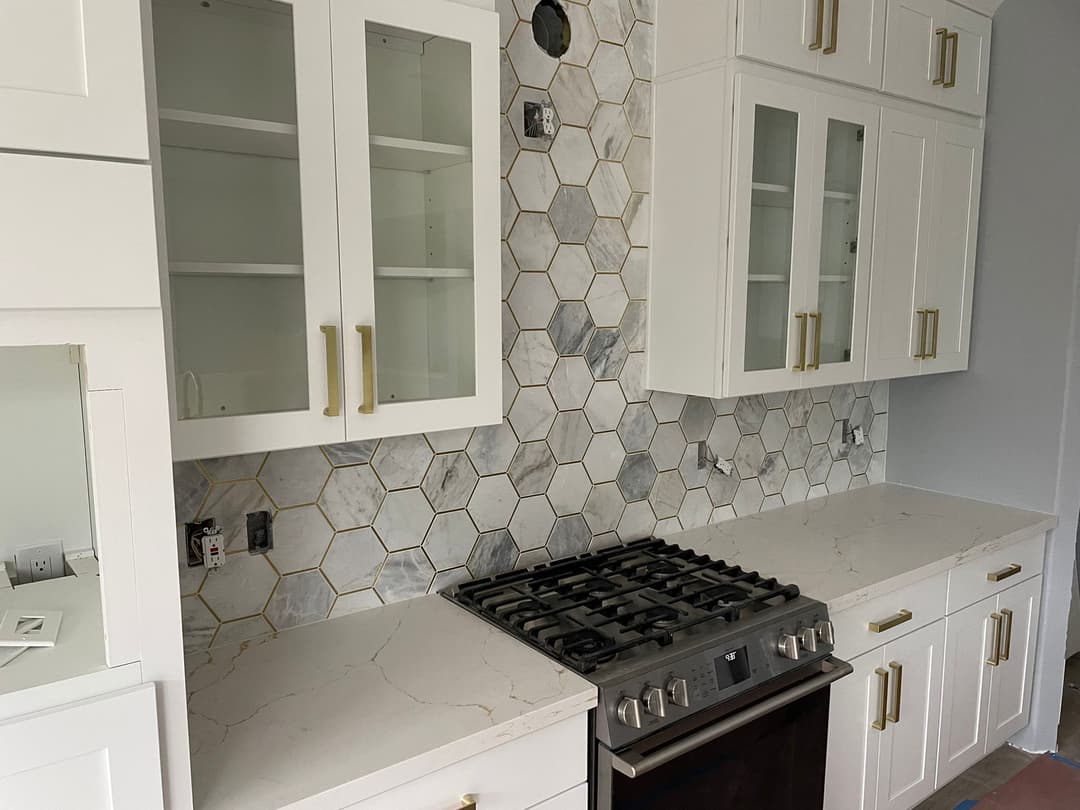 Take First Step To Remodel Your Kichen
The first step in any kitchen remodel is scheduling a consultation with our team. We'll come to your home, assess your space, and talk to you about your goals for the project. Based on our conversation, we'll develop a design plan and provide you with a cost estimate. Once you're ready to move forward with the project, we'll get to work making your vision a reality. We handle all the details, from ordering materials to coordinating with subcontractors. Our goal is to make the renovation process as stress-free as possible for you. If you're looking for a complete kitchen makeover, Bucks Renovations is the team to call. We specialize in custom kitchen design and will work with you to create a functional and stylish space.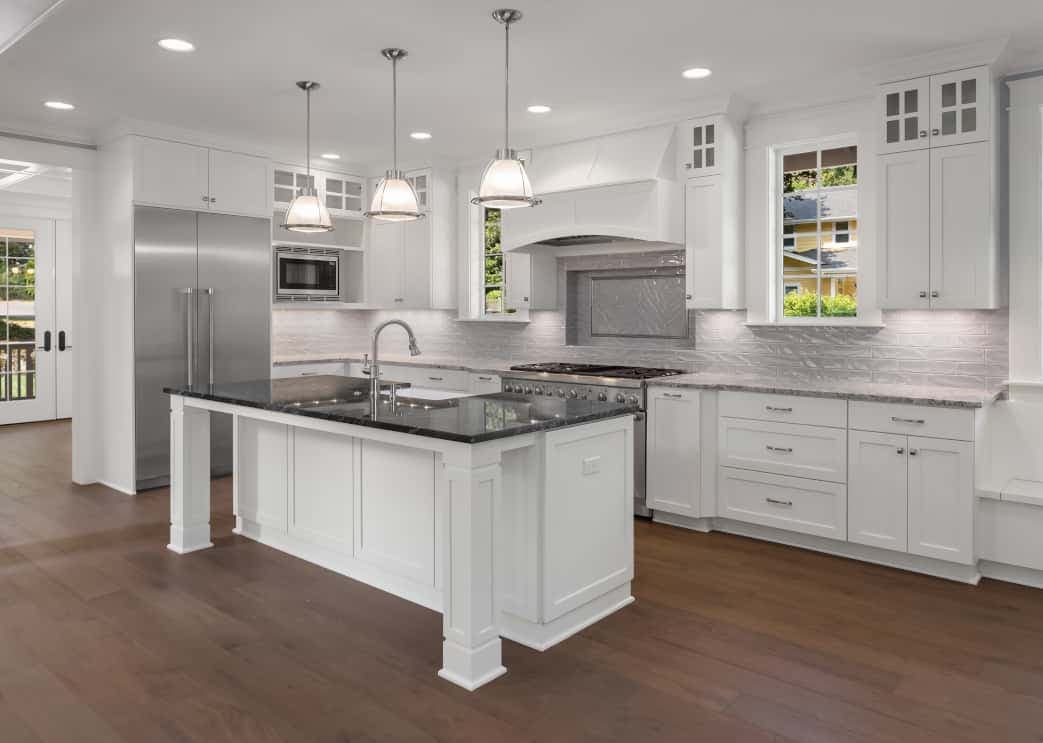 Our Kitchen Remodeling Services Include:
Custom kitchen cabinetry – We'll help you select the perfect cabinets for your space, and we'll handle all the details of installation.
Cabinet Refinishing – If you love your existing cabinets, but they could use a facelift, our team can refinish them to like-new condition.
Countertops – We offer a wide range of countertop materials, including granite, quartz, and butcher block.
Backsplashes – Whether you're looking for a simple tile backsplash or something more elaborate, we can help.
Flooring – We'll install new flooring throughout your kitchen, including hardwood, tile, and vinyl.
Plumbing and electrical updates – We'll take care of any necessary plumbing and electrical work, ensuring that your kitchen is up to code.
Get Started on Your Kitchen Remodel Today! Contact Bucks Renovations to schedule a consultation. We'll be happy to answer your questions and provide you with a free estimate.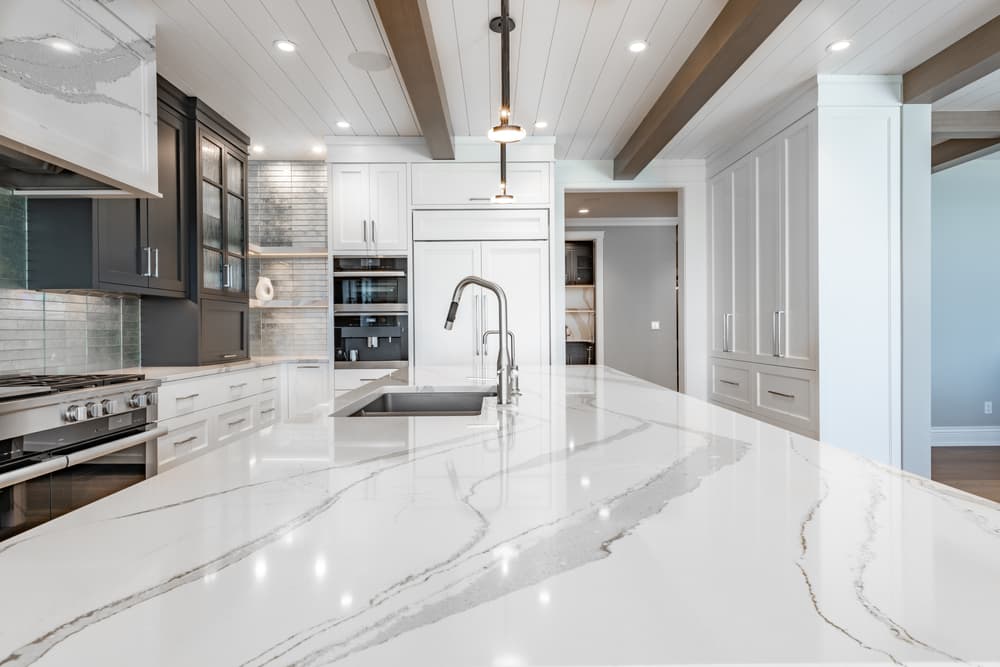 How Long Does a Full Kitchen Renovation Takes in Bucks County PA?
The timeline for a complete kitchen renovation depends on the project. A simple update may only take a few weeks, while a complete kitchen makeover can take several months.
Our team will work with you to develop a realistic timeline for your project, and we'll do our best to stick to it. We understand you want to use your kitchen as soon as possible, and we'll work efficiently to get the job done right.
Schedule a Consultation with Bucks Renovations Today! We're licensed, insured, and bonded in Bucks County, PA. so you can be confident you're working with a reputable contractor.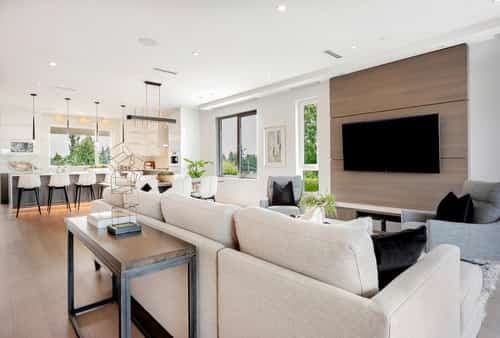 Professional Kitchen Remodeling Services in Bucks County
Remodeling your kitchen is another crucial step towards modernization. Our Kitchen remodeling services include designs of cabinets, sinks, lights, flooring, cooking, and seating space with an overall makeover. We present a wide variety of choices to our customers so the perfect selections can be sorted out.
A kitchen is more than a cooking space in the modern era. It is in fact, a family gathering space around the food table where all the members sit to have a chit chat other than meals. The right investment in the kitchen design will be the right value addition to your home. Trust our state-of-the-art services to bring life to your old kitchen. We are available round the clock to discuss the raw ideas for remodeling your kitchen.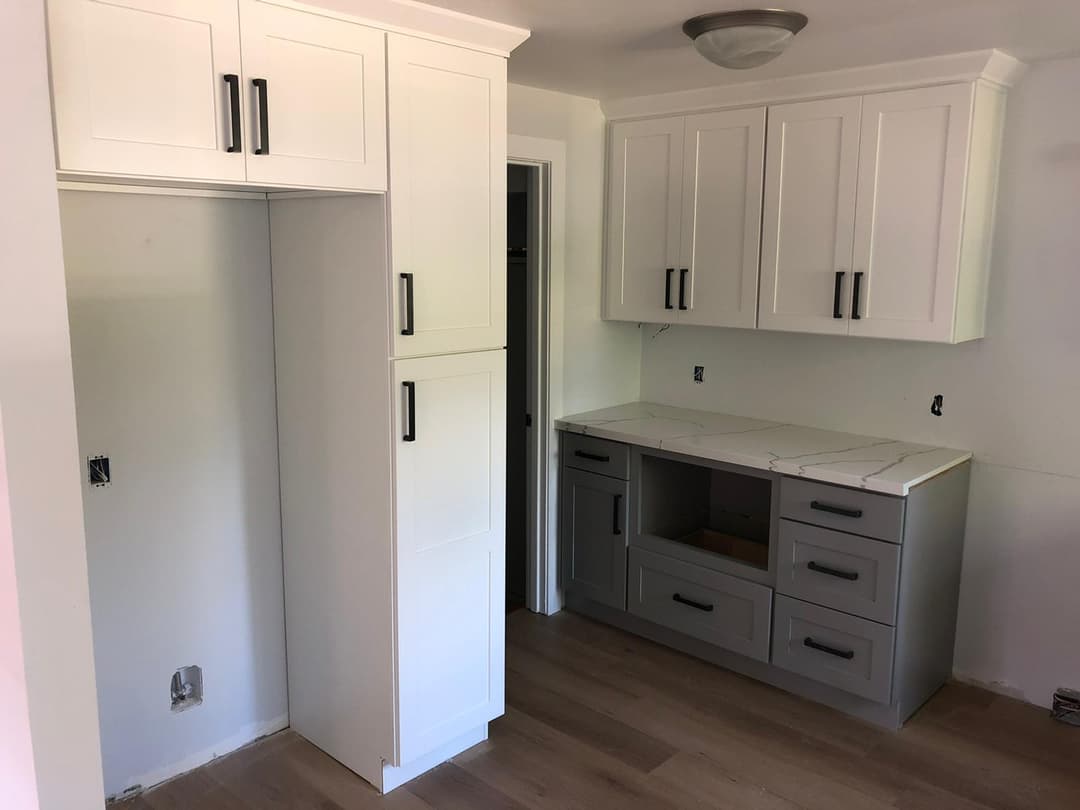 How We Carry Out the Process of Luxury Kitchen Renovation in Bucks County ?
Our approach to luxury kitchen remodels, which combines skilled, precise craftsmanship and high-end finishing touches, has allowed us to build a company that is trusted and recommended by many. In our opinion, it is our duty as kitchen contractors to provide our clients with a high-quality completed product that they will be proud to display. Our high-end custom kitchens are so exceptional because we adhere to a particular formula.
➢ Design and Planning
A well-planned kitchen remodeling may incorporate many amenities and accessories that are not immediately apparent, but they can make the usage of your space even more convenient. Therefore, we plan meticulously to meet all of your desires and demands.
➢ Remodel Construction
We carefully and diligently oversee the construction phase to ensure that there is as little disruption to your home and routine as possible. Contractors for custom kitchens must work quickly and thoughtfully, and we efficiently manage the process.
➢ Kitchen Products Installation
We don't skip any specifics because it's all about the details. Every aspect of your kitchen, from the flooring and lighting to the cabinets and countertops, has been carefully thought out. We'll replace kitchen cabinets, install new appliances, and always provide you with the best options for your kitchen area. Get in touch with us today to experience luxury kitchen renovation with Bucks Renovations.