Home Remodeling in Bucks County PA
License & Insured Contractors In PA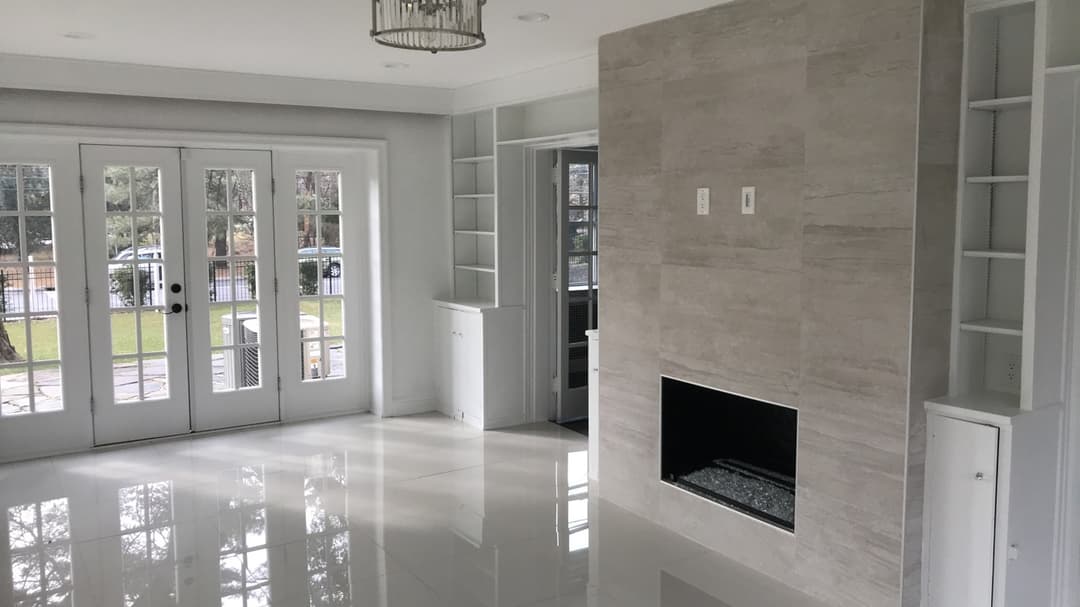 Complete Home Renovation in Bucks County PA Start To Finish
Why contact Bucks Renovations before you remodel your home? Imagine that you have just purchased your dream home in Bucks County, PA. It has the perfect location, the perfect layout, and the perfect amount of space. However, it also needs a bit of remodeling or a lot renovation work. The kitchen is outdated, the bathrooms need some TLC, and the floors could use a refresh. With effort and time, Bucks Renovations can make this dream house your new home.
Where do you start with your home renovation ? A full-scale home renovation can be daunting, but it doesn't have to be overwhelming. We will walk you through everything you need to know about starting a successful home renovation in Bucks County PA from start to finish.
So whether you're planning a complete home renovation or simply looking to update a few features and rooms in your home, Bucks Renovations can take care of everything you need to get started on your journey of remodeling your home and living in luxury.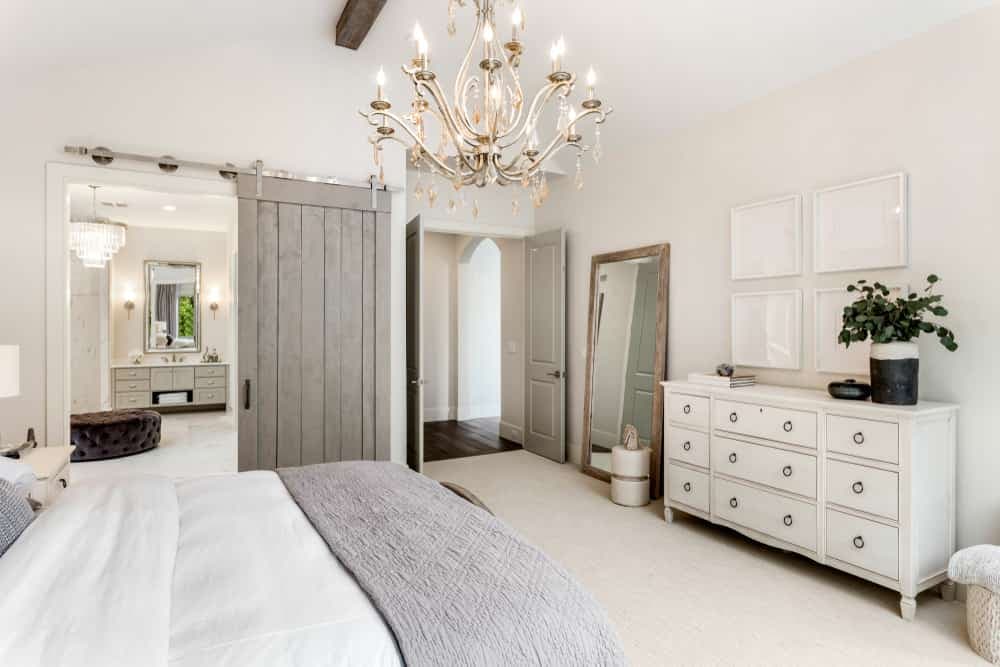 Remodel Your Home With Bucks Renovations Based In Newtown, PA
Your home is likely your biggest asset, where you spend most of your time. So, it's no wonder many people choose to renovate their homes rather than move to a new one. Home renovations and remodeling, either big or small, can add value to your property in Bucks county PA, make your home more comfortable and functional, and give you a sense of satisfaction.
Before you start any home renovation project in PA, it's important to do your research and plan carefully. Bucks Renovations can make sure you avoid any costly mistakes and ensure that your renovation process goes smoothly from start to finish.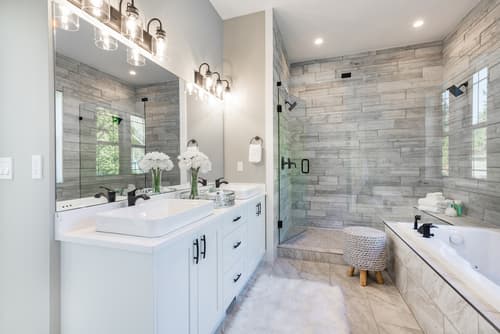 Here are a few things we keep in mind when planning a Home Renovation in Bucks county PA:
Home Remodeling Goals – Before we start any home renovation project, it's important to have a clear idea of what you want to achieve. Are you looking to add value to your home ? Improve its functionality? Or simply make it more comfortable and stylish? Once we know your goals, we can start planning your home renovation accordingly.
Set A Remodeling Budget – Once we know your goals, we can start budgeting for your home renovation project. Look into what similar homes in the Bucks county, PA area are selling for and try not to over-invest in your renovation project, especially if you plan on selling within the next five years.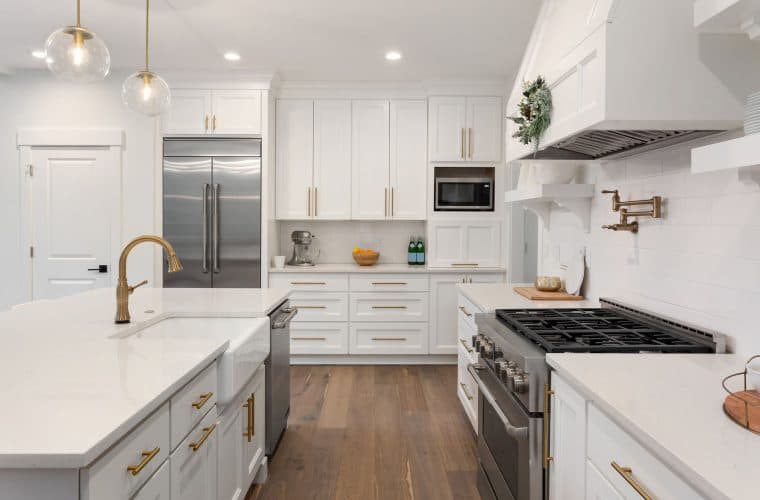 Prioritize Your Home Remodeling Work – Make a list of priorities, with must-haves being the features that will change how you live in the updated space and nice-to-haves being the features that would be nice to have but aren't essential. In a complete home remodeling, for example, removing a wall to open up the area to the family room would be a must-have, while a pot-filler faucet behind the stovetop would be nice to have. By budgeting and planning the remodeling work on your home, Bucks Renovations can make sure your home renovation is everything you hoped for.
The Right Contractor In Bucks County PA – You would never hire a babysitter without checking their references and background first, so don't rush past those steps when hiring professionals in Bucks county for your home renovation. Talk to their past clients and ask if they were responsible, trustworthy, and punctual.
Also, check with your local Better Business Bureau to ensure no complaints are registered against the contractor. Look for signs of professionalism, such as business cards, proof of required licenses and insurance, an official estimate, and a contract that spells out the job, timeline, and payment schedule.
Getting bids from at least three home contractors is essential. This will help you confirm the ballpark estimate for your home renovation or remodeling yourself before asking for offers. Choose the bid in the middle, as it is likely the most accurate.
Finally, remember that the lowest bid is not always the best deal. If one contractor's bid is significantly lower than the others, there may be a reason.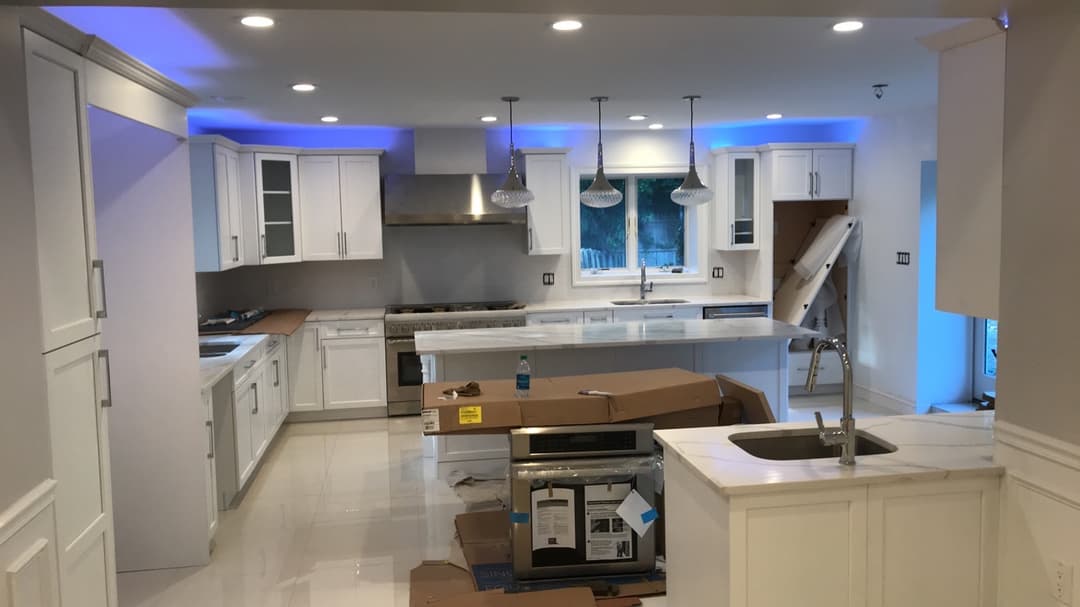 Home Renovation Work Begins – After the contract is signed, the real work begins. It is important to remember that you are now working with Bucks Renovations, professional home remodeling & construction comapny in Bucks County, PA. While remodeling your home, do not hesitate to ask questions if there is something you do not understand. Bucks Renovations team is here to help with every step along the remodeling work.
The first few work days will be spent preparing your home for renovation. This may involve moving furniture, removing walls, or anything else that needs to be done to get site ready for a home renovation. We will also work on a project schedule and timeline. It will help everyone stay on track and ensure that the work is completed on time.
Once the preparations are complete, the real work will begin. You may see workers coming and going at different times throughout the day as they work on other project parts. There may also be noise and dust as they work. While it can be disruptive, remember that the result will be worth it.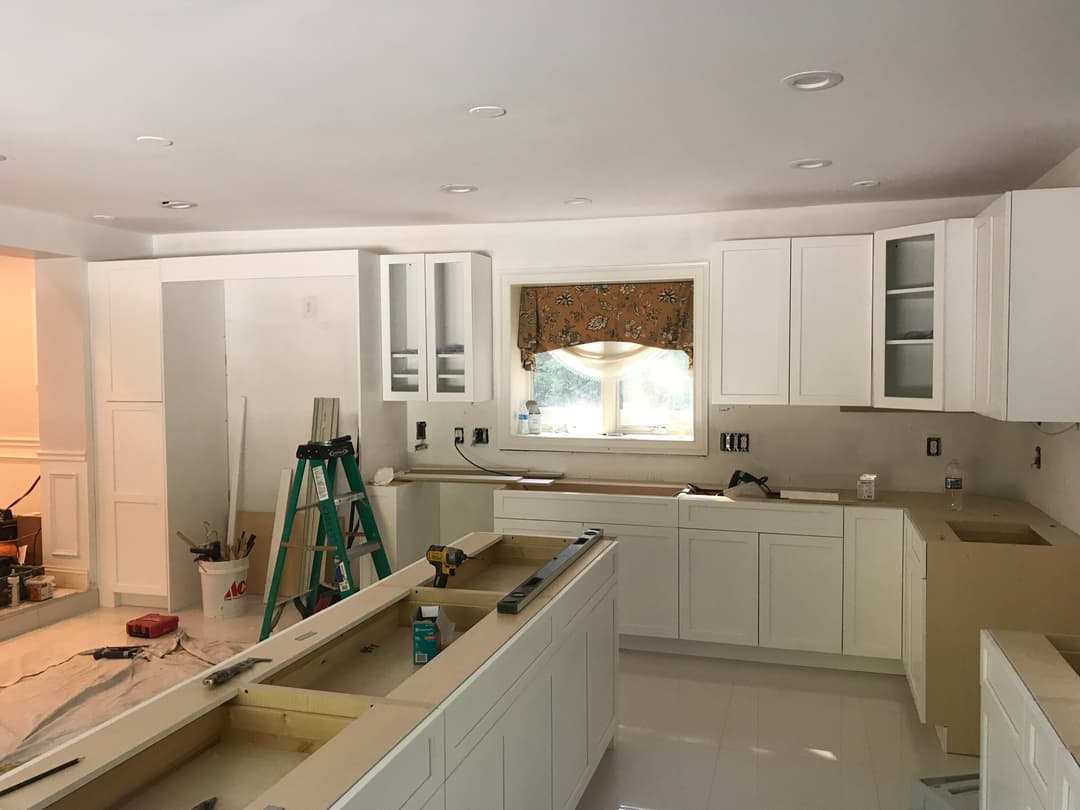 What To Consider When Renovating A House in Bucks County PA?
The Age Of The Property Needed Renovation work – The first thing you need to consider is the age of your property. If your home is relatively new, you may not need to do as much work as someone who owns an older property. However, even if your home is newer, there may still be some things that you want to change in order to make it more "your own".
The Building's Condition – Next, you should consider the building's condition when considering a renovation. If the structure is sound, then you can move forward with confidence knowing that your investment will be a wise one. However, if there are significant issues with the foundation or other major structural components, you may want to reconsider your plans. Not only will these types of repairs be expensive, but they can also be time-consuming and disruptive.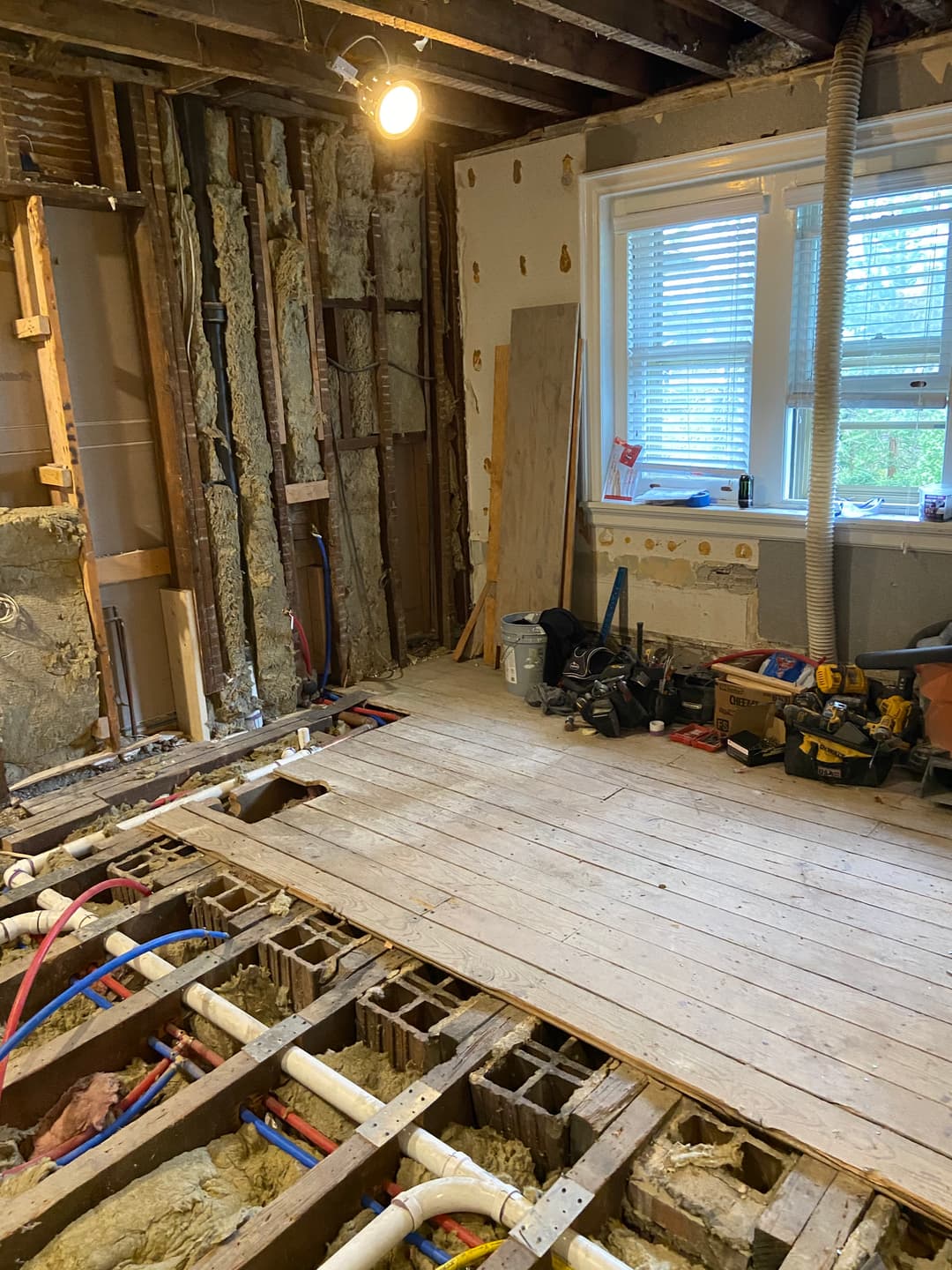 The Level Of Wear And Tear – Wear and tear is a normal occurrence in any home. As time goes by, things start to break down and show signs of age. Consider the level of wear and tear when renovating your home.
Some homes may need more work than others, depending on the age of the home and how well it's been maintained.
If you're not sure how much work your home needs, it's a good idea to consult with a professional contractor or home inspector. They can help you assess the condition of your home and make recommendations for renovation.
The Type Of Home Renovation You Want To Carry Out – Next, decide what kind of renovation you want to carry out when planning a home renovation. There are many different types of renovations that you can choose from, and each one has its own unique benefits and drawbacks.
For example, if you want to remodel your kitchen, you will need to consider the cost of new appliances, countertops, and cabinets.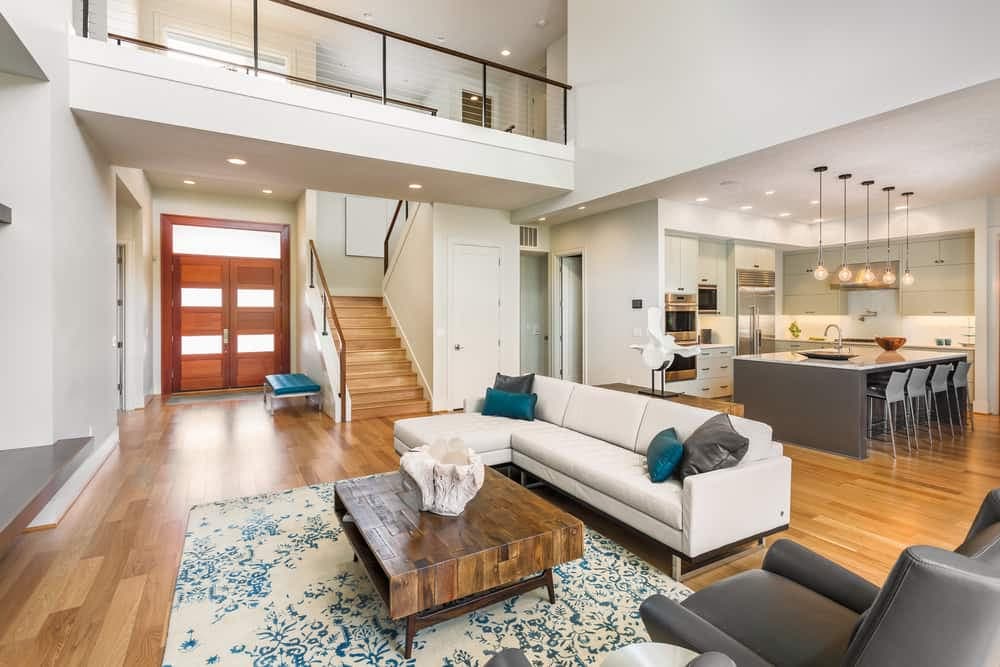 Our Timeframe For Your Home Renovation – We will factor in the time it will take to complete the renovation. This includes the time it will take to obtain any necessary permits, as well as the actual construction work. If you are planning on living in the house during the renovation, you will need to consider how disruptive it may be.
You will also need to factor in any delays that may occur. It is not uncommon for construction projects to experience some delays, so it is important to be prepared for this.
Planning Renovation Permits & Permissions in Bucks County PA – The Bucks County renovation permission and construction permits you will need for the work you want to do will depend on the scale and nature of the project. Home renovation can be costly and time-consuming, so planning and getting all the necessary permissions before you start is important. If you're planning on doing any actual work, such as knocking down walls or adding an extension, you must apply for planning permission from your local authority. You may also need building regulations approval, which is a separate process from planning permission. Building regulations approval is required for any work that affects the structure or safety of your home, such as adding new windows or doors, or undertaking electrical or gas work. If you're unsure whether or not you need planning permission or building regulations approval, you can contact your local authority for advice. Before you start any work on your home, it's important to check if there are any restrictive covenants in place that could restrict what you're able to do. A restrictive covenant is a legal agreement that limits what can be done with a property. For example, a covenant may prevent you from carrying out any work that would alter the property's appearance.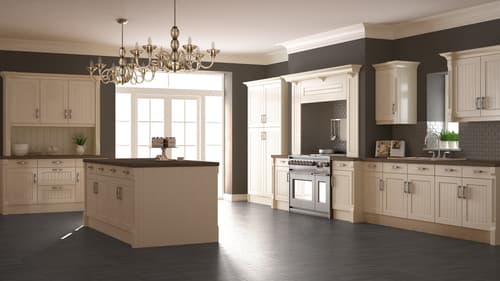 Bucks Renovations | Home Remodeling Professionals – The most important step in any home renovation is carefully choosing your team of professionals. This is not a do-it-yourself project, so Bucks Renovations will make sure you have experts on your side who can help you through every step of the process.
We can provide you with an architect or designer who can help you create a plan for your home renovation. They'll need to consider the existing structure of your home, as well as any code or zoning restrictions that might apply. Once you have a plan, you can trust Bucks Renovations to oversee the construction process and ensure everything is done according to plan.
We will also provide you with specialists for specific tasks, like electrical work or plumbing. And don't forget the all-important finish work, like painting, flooring, and trim.
Choosing a team of professionals who you can trust and have experience with home renovations is essential to ensuring your project goes smoothly.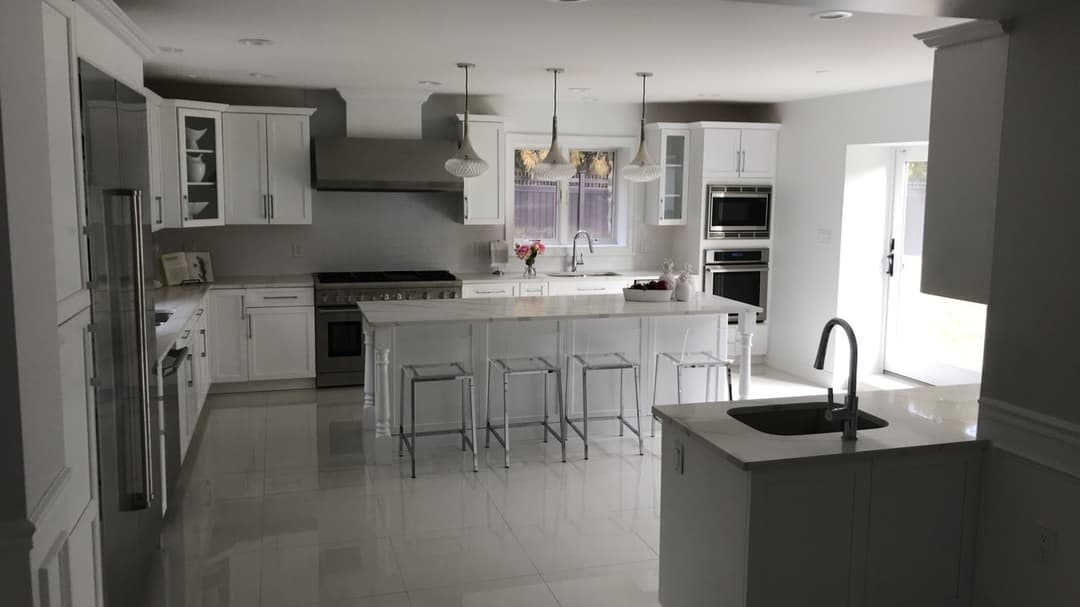 Tips For A Successful Home Renovation From Start To Finish: –

Hire a reputable contractor: Once you have a plan, it's time to find a reputable contractor to help you execute it. Be sure to get multiple bids, check references, and ask plenty of questions. A good contractor can help you stay on budget and schedule.
Get the proper permits: Depending on the scope of your renovation, you may need to obtain building permits. Be sure to check with your local municipality to see what's required.
Stay organized and on schedule: A successful renovation requires good organization and communication. Keep track of all the details, from materials and suppliers to deadlines and progress reports. Regularly communicate with your contractor to ensure everyone is on the same page.
Expect the unexpected: No matter how well you plan, there will always be some surprises along the way. Be prepared for the occasional setback, and remember that flexibility is key. The most important thing is to stay calm and focused on your goals.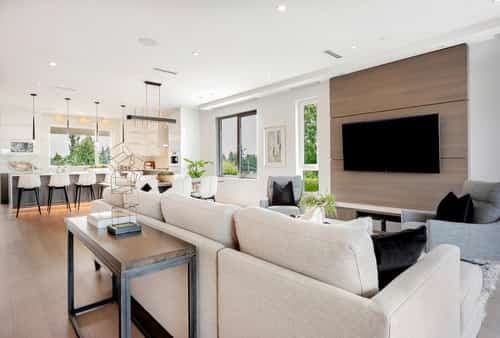 Renovation Work Done! What Now?
After completing all the renovation work, it will be time to sit back and enjoy your new updated home. But before you do, there are a few things you should do first. First, take a walk through the entire space with the contractor to ensure everything is up to your standards. If there are any problems, they should be fixed right away. Once you are happy with the work, it is time to make your final payment. The contract should be laid out and agreed upon before work begins. Once the payment is made, the contractor will provide you with any warranties or guarantees that come with their work.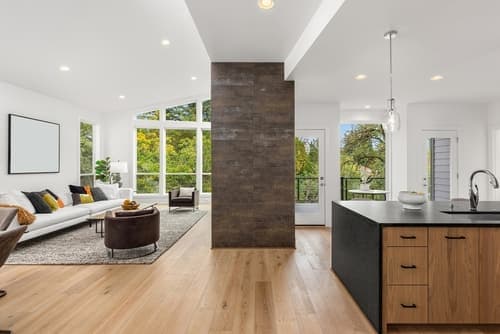 Final Words:
When considering a home renovation, it's important to understand the process from start to finish. At Bucks Renovations, we specialize in complete home renovations, including kitchens and bathrooms. We're located in Bucks County, PA, and we're dedicated to providing our clients with the best possible service. When you work with us, you can expect a team of experienced professionals who will work with you to create a plan that meets your needs and budget. We'll help you select the right materials and finishes and oversee the entire project from start to finish. Whether you're looking to update your home's look or need more space for your growing family, we can help. We're committed to providing our clients with the highest quality workmanship and customer service. Contact us today to learn more about our services and how we can help you update your home.